There has never been a better time to dive into the Xbox ecosystem with the Xbox One or Xbox One X, especially now, six years after the console's debut. It may not be leading the pack in sales, but Microsoft has been doing a lot of interesting, innovative things with the platform.
In fact, being an underdog with a serious exclusive games problem seems to have convinced the team at Xbox to get scrappy and creative. Microsoft has been blurring the lines between console and PC gaming for years, divorcing Xbox's success from console sales. You can (and should) say the same things about services like Xbox Game Pass, which its competitors haven't been able to match. And, speaking of hardware, the mid-generation Xbox One X is the most powerful console currently available — a fact that Microsoft has worked tirelessly to communicate to the world.
Against the backdrop of an underperforming console generation, Microsoft bolstered the Xbox One with backward compatibility, bringing millions of people's Xbox and Xbox 360 libraries to the modern hardware at no added cost. A handful of the hundreds of backward-compatible games go a step further, benefiting from the upgraded power of the Xbox One X with improved resolution and frame rates.
So whether you're an existing fan of the Xbox platform or you just recently bought an Xbox One or Xbox One X, here are the 22 best games for the platform to get your collection started, or give you some new ideas about what to play.
Why 22 games, though? Round numbers are boring, and any more might be overwhelming. 22 games is solid number of titles, spread across many genres, with selections for adults, children, or families to play together. We wanted to focus on the best of the best for this guide to the Essential releases of Xbox One, and we think you'll be able to find something you like. And heck, when possible, we've included a link to our guide for each game, just in case you need a little help.
And if the list of 22 games up top isn't enough, check out the extra recommendations we threw in at the bottom. There are plenty of great experiences on the Xbox platform, so let's get started!
---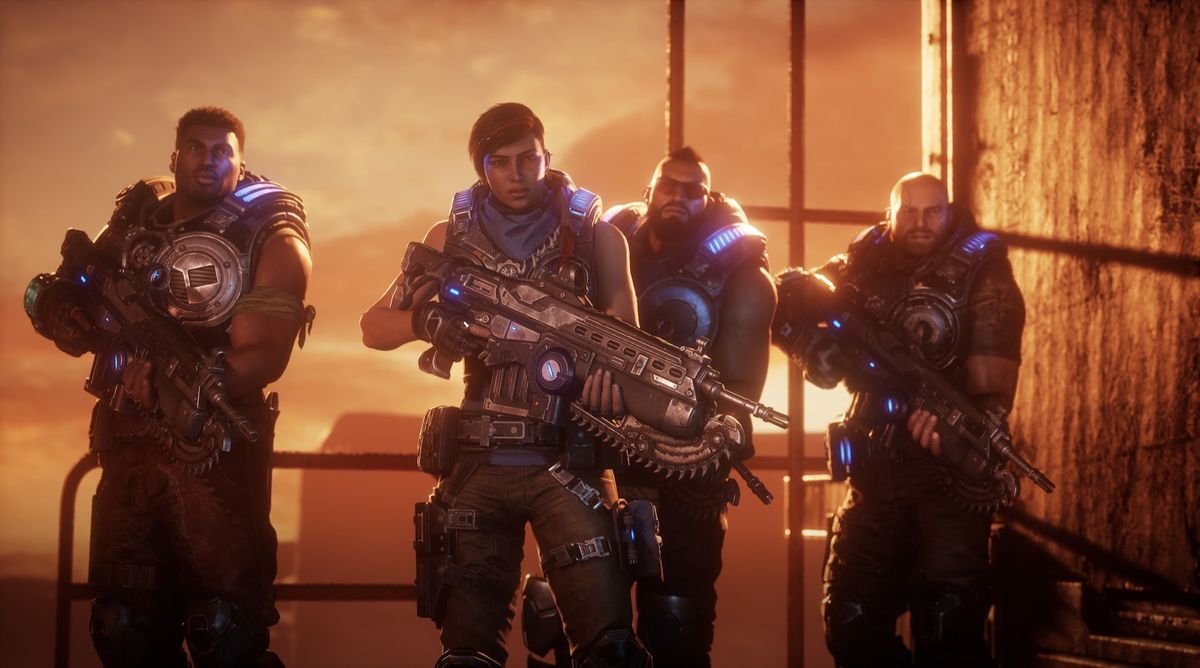 We straight-up fell in love with Gears 5's campaign, which wants to be many things, and succeeds at most of them.
Some of the campaign is designed for sipping, mulling, and savoring, like the hours we spent slowly and deliberately exploring large, open-world areas, discovering secrets and learning about the Gears of War universe along the way.
Other parts are as rumbly and explodey as an Avengers movie, like every time we shot our way yard-by-yard through small corridors, big rooms, and enormous factories, peeking out from cover to reduce monsters into meaty roast-sized pieces.
And sometimes it's a bit of both, like when we discovered a credible stealth sequence (in a Gears of War game!), botched it, and the cerebral calm transformed into a rumbling firefight.
These shifts in tone and pacing shouldn't work, and yet they do. This is what makes Gears 5 so remarkable — and we've barely discussed the multiplayer options!
Get it here: Amazon | Walmart | Best Buy | GameStop | Microsoft Store
How to describe Outer Wilds, Polygon's game of the year for 2019, without ruining everything that makes it great?
It's surprisingly difficult, because the more you describe it, the less mysterious it becomes, and keeping the mystery alive is an enormous part of the game's appeal.
Here's how Colin Campbell began Polygon's Outer Wilds review:
Outer Wilds is a nonviolent, first-person exploration-puzzle game set in a solar system that's sprinkled with delightful mysteries. Its secrets are scattered among a whirling orrery of planets, which I probe and investigate.
That's the stone-cold truth of Outer Wilds, from a helpfully mechanical point of view. It's an important, incomplete part of the description. You ought to know what you do.
Thing is, the magic in Outer Wilds is as much philosophical as it is mechanical, which is why Chelsea Stark began our game of the year essay like this:
Games have long fixated on humanity's quest to play colonist, conqueror, or anthropologist, learning about and usually seeking to control everything beyond our own horizons.

But Outer Wilds delivers one of the most ambitious tales of discovery I've ever seen in gaming, without a focus on violence or domination. It's a triumph that we at Polygon are happy to declare our game of the year for 2019.
So, yes, Outer Wilds tells the story of an alien species with adorable wooden spaceships, which which you explore the solar system — and very process of doing so reveals a mystery that would be a tragedy to spoil.
Get it here: Microsoft Store
Control is a wonderfully weird game. It's also gorgeous.
Its story and its characters are equal parts challenging, confusing, and intriguing. None of them is offensive enough to remain off-putting. Each makes you want to explore deeper and learn more — and it helps that Control looks and feels great while you unravel the mysteries of the Oldest House.
Control manipulates light and shadow not just to look great, but to serve the very foundation of the narrative. Aspects of the game can seem weird or disjointed, but everything in Control is deliberate, which you'll see if you stick with it. Uncertainty is a feature, not a bug.
Developer Remedy Entertainment fully committed to Control's pulpy, surreal premise, and that made Control as much a technical marvel as an artistic achievement.
Get it here: Amazon | Walmart | Best Buy | GameStop | Microsoft Store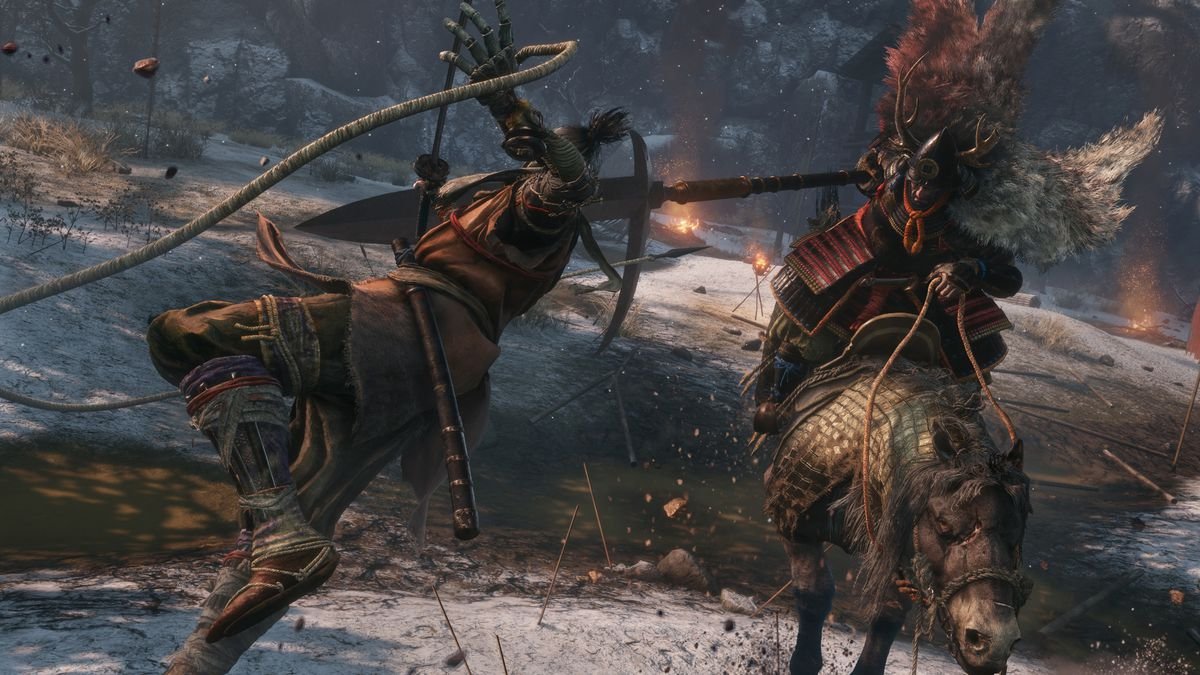 Sekiro: Shadows Die Twice is a fitting capstone to developer FromSoftware's peerless decade of development, during which it created of games that dared players not to die. FromSoftware's games are, by design, difficult — borderline antagonistic, in fact. And yet they're also incredibly popular and influential.
How to they do it? By being damn good games. As I wrote in our games of the year 2019 essay, if you're going to be weird, then you'd better be good — and FromSoftware and Sekiro are both.
In 2019, the painful, rewarding journey was about a bodyguard and young royalty, about duty and honor, about overwhelming odds and survival with little more than a hook and a sword. Die, and you may feel like a fool. Survive, and you may feel like a god. No other studio has ever been able to so deftly walk the razor's edge between shaking, sweating frustration, and pure elation, and you'll feel all that and more as you play Sekiro.
Get it here: Amazon | Walmart | Best Buy | GameStop | Microsoft Store
It's going to sound hyperbolic, but it's true: Resident Evil 2 is everything that a video game remake should be.
Released in early 2019, it's part remake, part reimagining. It's not just better textures and prettier graphics. Resident Evil 2 is complete rethinking inspired by the 1998 PlayStation game that first held the title. And it does all of that within the context of a franchise that sometimes nails it, and sometimes whiffs.
The developers at Capcom behind Resident Evil 2 understand what makes a Resident Evil game good — some combination of puzzles, resource scarcity, a self-contained setting, a horrific, thudding monster of a man always somewhere chasing you — and delivered it all in a package that's simultaneously modern and retro.
Get it here: Amazon | Walmart | Best Buy | GameStop | Microsoft Store
Return of the Obra Dinn begins with a superb mystery about a 19th-century merchant ship that arrived at port five years late, long after being presumed missing. It's your job to figure out what happened.
Its striking visuals evoke the days when consumer hardware wasn't beefy enough to manage much color, and visuals were at their best when the most anyone got were clever dots. If you had access to a PC in the '80s and even the early '90s, just looking at the screenshot above will inspire instant nostalgia.
But Return of the Obra Dinn offers much more than an evocative aesthetic. As we wrote in our review, it "poses a complex mystery, layered with personalities, motives, secrets and lies. But it supercharges whodunit conventions by infusing misdirection into every nook and cranny of its intricate, gorgeous murder scenes."
Get it here: Microsoft Store
Red Dead Redemption 2 ladles an astonishing amount of game over a meticulously drawn world that begs to be sipped and savored.
Part action game, part cowboy simulator, part lament on steamrolling progress, part exploration of American ideals real and imagined, developer Rockstar Games created a sprawling — and at times shocking, or frustrating — epic every bit as grandiose as the Western films and novels that inspired it.
Open-world sandboxes are nothing new to Rockstar Games, but Red Dead Redemption 2 plants a flag in the ground, declaring that the studio isn't limited to a single, high-profile franchise. Red Dead Redemption 2 is a declaration that its quasi-Western epic stands toe-to-toe with its studio sibling, Grand Theft Auto.
The staggering amount of human effort required to bring this game to fruition shows through in every vista, every dimly lit street corner, every bespoke animation for human and animal alike. That effort also, shortly before the game's release, became a story unto itself. Reports of crunch demonstrate that games like Red Dead Redemption 2 often don't ship without exacting a toll, voluntary or otherwise.
Get it here: Amazon | Microsoft Store | GameStop | Best Buy
Hitman 2 is the model of a proper sequel: It embraces its predecessors' best parts while evolving and improving a series that already stood on a solid foundation.
Unlike 2016's Hitman reboot, Hitman 2 is a package deal, eschewing the episodic drip of its prequel for a full campaign available at purchase. The stealth-assassin formula also returns, focusing on a loop of finding and disposing of targets. Developer IO Interactive's addition of new visual cues — like one that draws a visible circle around Agent 47 when he's concealed to show who can hear him — are welcome and keep the well-worn formula from feeling tired.
The ideal, as always, is to do your duty discreetly — and often creatively — and Hitman 2 gives players many ways to complete their core murdering missions. And as the series tends to do, it peppers the seriousness with a welcome spice of comedic absurdity.
Hitman 2 rewards patience and surrounds Agent 47 with a lively, bustling world and backstory that's well worth exploring.
Get it here: Amazon | Microsoft Store | GameStop | Best Buy
This is the kind of product that legitimately differentiates Xbox from its competitors.
No, Xbox Game Pass isn't a game. It's a service, more or less like Netflix, that offers ton of games for a reasonable price. For $9.99 a month, you get access to an ever-growing catalogue of Xbox One and Xbox 360 games, including major Xbox exclusives like Gears 5 on the day they launch. The service has since expanded to the PC, as well.
As of this writing, Xbox Game Pass has more than 100 games, some of which you'll read about below. Microsoft isn't the first company to offer a subscription service like this, but so far, Game Pass may be the best deal out of the bunch.
Get it here: Microsoft Store
It's difficult to overstate the impact that Halo has had on Xbox. In fact, it's reasonable to argue that Halo: Combat Evolved made Microsoft a viable competitor to Nintendo and Sony in the video game market.
When developer Bungie moved on from Halo to Destiny (and from being a Microsoft-owned studio to an independent developer), Microsoft kept the Halo franchise and created a new studio, 343 Industries, to keep the series alive. 343 has produced its own Halo games, along with porting and remastering Bungie's entries for this collection.
Halo: The Master Chief Collection is largely a celebration of the Bungie era, bringing Halo: Combat Evolved, Halo 2, Halo 3, and Halo 4 (made by 343) to the Xbox One. (Halo 3: ODST's campaign is available to purchase and was also a make-good offer to those who experienced The Master Chief Collection's rocky launch.)
Perhaps the most remarkable thing about Bungie's Halo games is that every iteration added something that fans didn't know they wanted until they experienced it. It felt like Bungie was a step ahead of the genre. And The Master Chief Collection is a testament to how well its games have aged as a result. Developer 343 updated the game in late August 2018 to fix long-standing problems and enhance the games for the Xbox One X.
The collection keeps growing, too: In early December 2019, Halo Reach arrived in the collection on Xbox One and PC.
Get it here: Amazon | Microsoft Store | GameStop | Best Buy
Cuphead arrived in 2018, four years after its announcement, to critical acclaim. In the years between its announcement and release, Cuphead became known for its unique art direction, rendered in the style of Disney and Fleischer Studios cartoons from the 1930s. Created by a pair of brothers, Chad Moldenhauer and Jared Moldenhauer, with the help of animator Jake Clark, Cuphead mashes hand-drawn art with classic side-scrolling shooter mechanics.
It's a notably challenging game, though as we wrote in our Cuphead review, it's also adept at teaching players how to overcome its fundamental difficulties.
Get it here: Microsoft Store | GameStop | Best Buy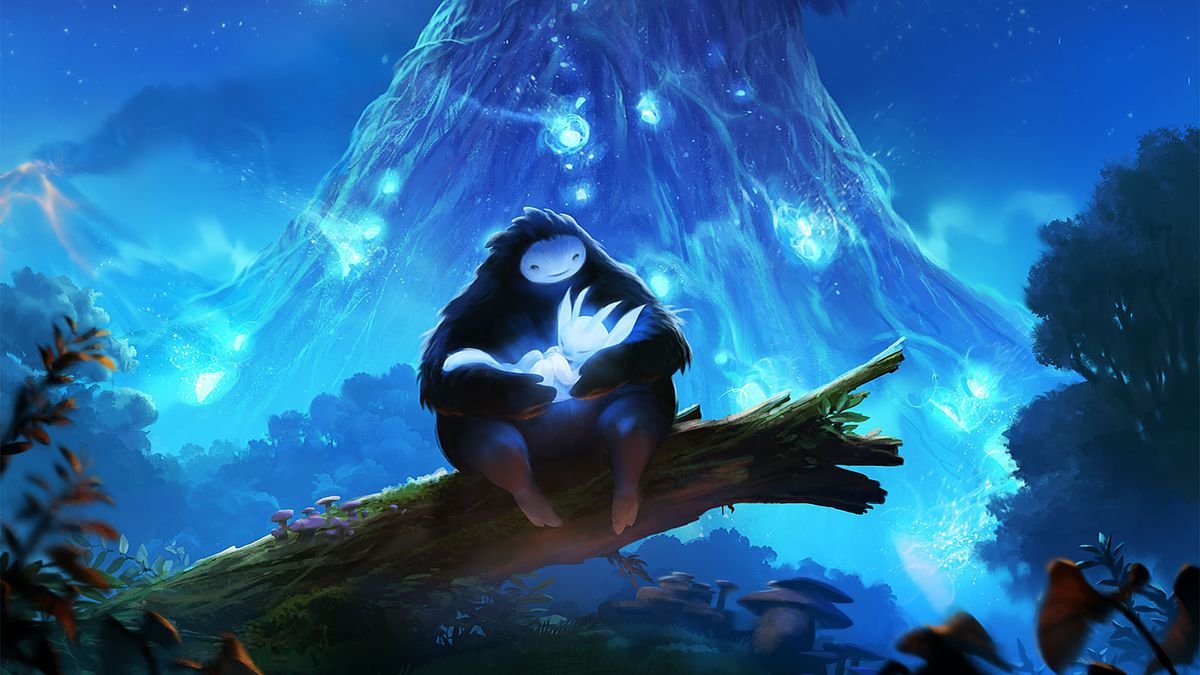 Moon Studios — an international group of collaborating developers — released Ori and the Blind Forest in 2015, and the game has been a favorite ever since.
It's part of a renaissance in the Metroidvania genre of games, where your character explores and unlocks chunks of a large and tantalizing world as they gain more powers. You can trace the core design principles back for decades, but it creators couple the familiar structure with a presentation afforded by modern hardware. As a result, it feels both fresh and timeless.
Get it here: Amazon | Microsoft Store | GameStop | Best Buy
Sea of Thieves arrived on Xbox One and Windows in 2018 to a mixture of oohs, ahhs, and ughs. The first several hours in the game are a blast, particularly with friends. Learning how to sail, navigate, plunder — basically, how to be a pirate — is challenging and hilarious. The hours after that, at least at launch, were less exhilarating than repetitive.
But Sea of Thieves is a living game. Since its March 2018 release, developer Rare has expanded the game with new areas to visit, loot to chase, and group activities to enjoy. Microsoft appears committed to this adventure, rewarding players who've chosen to stay on the ship and finding new ways to attract those who leapt overboard. Its anniversary update was a big demonstration of that commitment.
As we mentioned in the introduction, we're collecting the games that we feel everybody should play or watch. Even if you don't find yourselves on these beautiful seas, you should make time to stream a couple of quests for buried treasure. The game is nearly as fun to watch as it is to play.
Get it here: Amazon | Microsoft Store | GameStop | Best Buy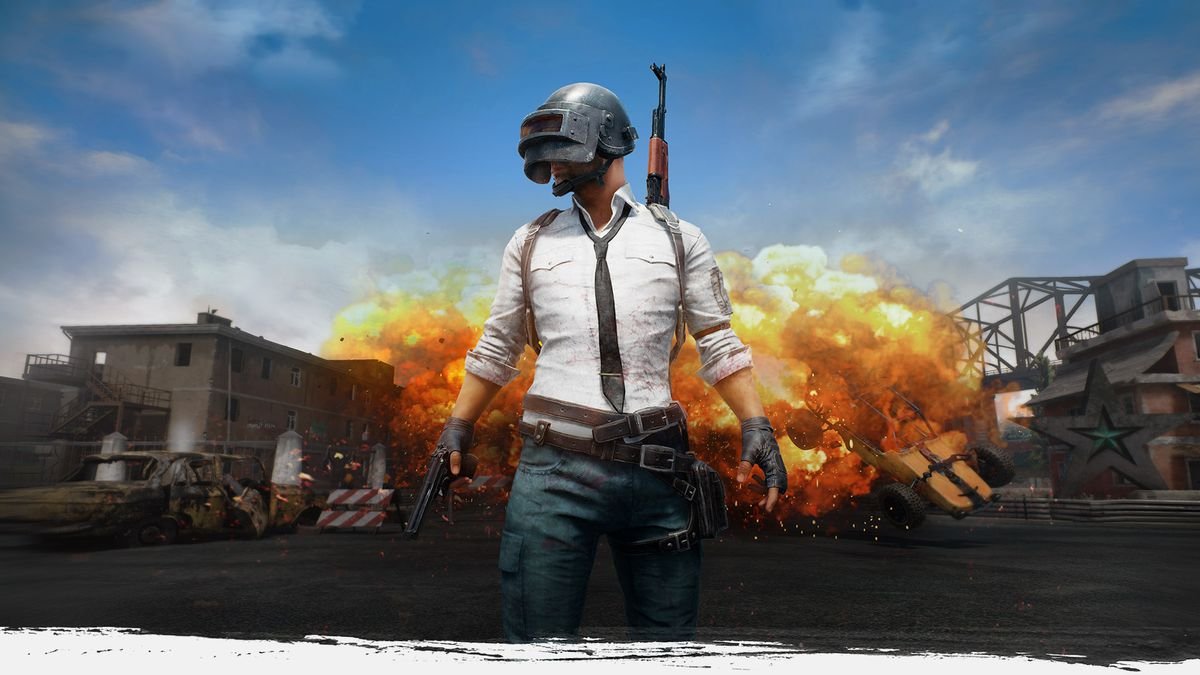 PlayerUnknown's Battlegrounds began its console life as an Xbox One exclusive. And yes, it's been available on PS4 for more than a year now, but somehow Xbox still feels like PUBG's home.
Sure, it launched in Early Access on Steam, where it became a nearly instant hit. It wasn't the first battle royale-style game, but it brought the genre — in which 100 players enter and only one leaves the winner — from relative obscurity to the forefront of popular consciousness.
PlayerUnknown's Battlegrounds didn't invent the battle royale genre, but it evolved and popularized it — the game brought it to the masses.
Get it here: Amazon | Microsoft Store | GameStop | Best Buy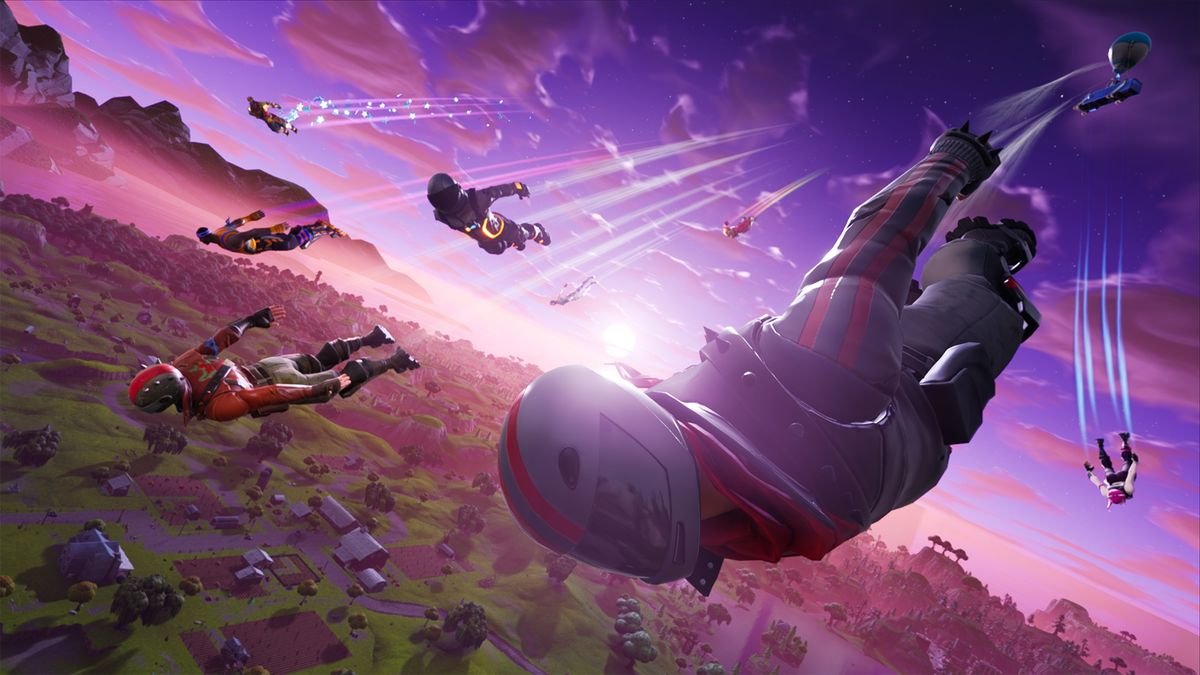 You can play Fortnite pretty much anywhere you want, but Microsoft has long supported cross-platform play, making it one of the earliest, and most welcoming, fully-featured version of the game. Yes, Sony had a change of heart, but developer Epic Games' play anywhere philosophy has been alive and well on Xbox One since the surprisingly successful game arrived on the console.
Like PUBG, Fortnite is a battle royale game that pits 100 players against each other. But unlike PUBG, Fortnite takes a lighthearted approach — and adds on-the-fly crafting to the skill set you'll need to win. Also, it's free and updated constantly.
Get it here: Microsoft Store
Sunset Overdrive may be the weirdest AAA exclusive of this generation, tossing together a self-aware and silly story (an energy drink hastens the zombie apocalypse), superhero abilities, and a beautifully gaudy open world that can be traversed in a variety of playful ways. Developer Insomniac Games' adventure feels like the artwork painted onto an old arcade cabinet brought to life.
It's unusually bright, colorful, and light. Its weapons are jokey weapons; its enemies are filled with neon orange goo. It doesn't get in the way of itself with gloominess or a heavy dramatic twist. Sunset Overdrive is pure, unadulterated fun.
As an exclusive, it's also a bit of history now, given that Sony acquired Insomniac in 2019, folding the developer of Ratchet & Clank, Spyro, and Marvel's Spider-Man into the PlayStation family.
Get it here: Amazon | Microsoft Store | GameStop | Best Buy
The Xbox One X may be the best place to play Nier: Automata, besting the notoriously messy PC port at launch. If you need to be sold on the action RPG from Square Enix and PlatinumGames, it won't take more than a few seconds of Googling to find dozens of odes from its devotees.
That includes Polygon, as Nier: Automata landed a spot Polygon's game of the year 2017 list. We praised it not just for being a good action-RPG-shooter hybrid, but for using its mechanics to comment on what makes games so beautiful, nasty, fun and complicated.
If you need more convincing, Nier: Automata had one of the best soundtracks of 2017.
Get it here: Microsoft Store | GameStop | Best Buy
Developer Respawn Entertainment's original Titanfall was a Microsoft platform exclusive, and even though Titanfall 2 took the franchise to multiple consoles, the series still feels at home on the Xbox.
At first, Titanfall 2 is what you'd expect from a sequel — a refinement and expansion of the ideas and potential in the sparse first game. The core conceit remains: a mix of mech, movement and first-person shooter mechanics from veterans of the studio that birthed the Call of Duty sensation. And it elevates the original game's multiplayer with a new progression system.
Less expected is the quality of Titanfall 2's single-player campaign, the first in the series. It is a master class of the last decade of FPS design. It gleefully apes everything from GoldenEye to Half-Life to Unreal. And though the story isn't revelatory, it has enough heart to win over skeptics. The combination of refined mechanics and narrative twists defines Titanfall 2 in a way that sets it above its contemporaries, and partially helped pave the way for Star Wars Jedi: Fallen Order.
Get it here: Amazon | Microsoft Store | GameStop | Best Buy
Resident Evil 7 pulled off something that seemed, at the time, impossible: It took an old (and frankly stale) franchise and reinvigorated it with a single new entry.
The transition to a first-person perspective is the most obvious example of its evolution, but the game's real genius lies in its ability to learn from the mistakes of its immediate predecessors.
Resident Evil 7 retains the terror inherent in the survival horror genre it helped to popularize, but cuts away the franchise's bloat. Gone are worldwide romps, replaced with a personal story of loss and desperation that is confined within a still-large but self-contained location. You can't lose the plot because you're always part of it, intimately. The grotesqueness of the Baker family, mirrored by the overlapping design of the Baker family compound, helps to keep the story and its inherent tension grounded and easy to follow.
The creatures you meet, the weapons and items you find, the slow and steady progress that you make, the inventive boss fights that you overcome — they combine for an impressive, terrifying whole that sets the stage for a new, brighter future for Resident Evil.
Get it here: Amazon | Microsoft Store | GameStop | Best Buy
Like with Fortnite, you can play Minecraft pretty much anywhere. But a few years ago, Microsoft acquired Mojang, the studio that created the game, and Xbox feels like the de facto home of the franchise, at least on consoles.
Minecraft is something of a strange game. Its core: bashing and placing blocks at your discretion in a gigantic sandbox environment. In Creative mode, you can build pretty much anything you want with simple and unlimited materials. If you're into something more gamey, there's the monster-infused Survival mode.
Because it doesn't have prescriptive goals, Minecraft is what you want it to be, given the easy-to-understand tools at your disposal. You can play alone, with friends, with strangers, across platforms. You can play it as a relaxing and casual, or dangerous and stressful. YouTube is filled with videos of people just exploring the game for hundreds of hours. It's a bona fide, constantly updated cultural phenomenon — and one of the best-selling video games ever.
Get it here: Amazon | Microsoft Store | GameStop | Best Buy
The Forza franchise alternates annually between the simulation-focused Motorsport series and the open-world Horizon series. While Forza Motorsport continues to serve hardcore racing fans, Horizon has become the most accessible, inventive and fun racing game for everybody since the Burnout series. Its many social features, along with persistent weather and seasonal effects help give the British setting of Forza Horizon 4 even more depth and a sense of shared experience.
Get it here: Amazon | Microsoft Store | GameStop | Best Buy
Backward-compatibility allows Xbox One owners to play hundreds of Xbox 360 and original Xbox games on Microsoft's current console. Some of those games, like the original Red Dead Redemption, are even enhanced for the Xbox One X. And if you already own a game on a previous-generation console, you can access it on Xbox One if it's on Microsoft's list of backward-compatible games.
These games may not be new, but games like Alan Wake and Geometry Wars: Retro Evolved 2 are as good today as they ever were. And the function is a great excuse to try games you have missed, like Crimson Skies, Driver: San Francisco, Earth Defense Force 2017, and Skate 3. Microsoft has also stated that it will continue the trend of backward-compatibility with its upcoming Xbox Series X console.
Other notable games:
Get it here: Amazon | Walmart | Best Buy | GameStop | Microsoft Store
Get it here: Microsoft Store
Get it here: Microsoft Store
Vox Media has affiliate partnerships. These do not influence editorial content, though Vox Media may earn commissions for products purchased via affiliate links. For more information, see our ethics policy.