The central conceit of Netflix's science-fiction series Altered Carbon gives its writers a unique opportunity for casting adventures. Set in a future where humanity has used alien technology to store their consciousness, and can swap their personalities between bodies, Altered Carbon provides the perfect excuse for new actors to be playing existing characters. But while that technology prompts exciting questions about what age, identity, and sexuality mean when the mind is divested from the body, the creators' decision to change out much of the cast for season 2 — available to stream on Feb. 27 — also raises the question of whether the show itself is still recognizable after a reskin.
Considering how dramatic the changes are, it's impressive how seamless the transition feels. Anthony Mackie (Falcon in the Marvel Cinematic Universe) replaces Joel Kinnaman as the elite warrior and investigator Takeshi Kovacs, and Alias and Fringe writer Alison Schapker took over as showrunner from series creator Laeta Kalogridis,. Schapker and the show's writers refined the worldbuilding from the show's first season, polishing out some of its rougher edges, and continuing to deliver a surprisingly philosophical plot beneath the heaping portions of stylish hyper-violence and casual nudity.
Season 2 takes place 30 years after the end of season 1. Kovacs has spent the intervening time searching for his lover and mentor Quellcrist Falconer (original Hamilton cast member Renee Elise Goldsberry). When Kovacs is brought back to his home planet of Harlan's World to protect one of its founders from assassination, he gets embroiled in a complex power struggle and a mystery connected to the aliens behind the personality-storage discs called stacks.
Kovacs has to confront his own past while also dealing with new enemies. Harlan's World's ambitious governor Danica Harlan (Lela Loren of Power) and the bloodthirsty supersoldier Colonel Ivan Carrera (Torben LIebrecht) make a dynamic pair, fighting with each other as much as with Kovacs. Fortunately, Kovacs has extra help from bounty hunter Trepp, played by Simone Missick with the same hard-edged exterior and interior tenderness she showed as Misty Knight in the Netflix MCU shows.
Though Kovacs' mind drives a new supersoldier body, Mackie does an impressive job of disappearing into a known role. He has the same mix of swagger, dark humor, and occasional bursts of real cruelty that Kinnaman showed in season 1, making it feel believable when characters look past his body and instinctively know the mind inside.
Meanwhile, Schapker found a variety of clever ways to bring back actors from the previous seasons for cameos and more significant roles. Kovacs' self-appointed partner, a human-obsessed AI based on Edgar Allen Poe (Chris Conner) continues to bring a quirky charm to the show. After spending a season relegated to hallucinations and flashbacks, Quell finally appears in the flesh. Virtual reality, recordings, and a form of gladiatorial combat where Kovacs is forced to fight duplicates of his loved ones provide additional excuses to recap plots and bring back key performers.
Most notably, Will Yun Lee, who played Kovacs in his original body in season 1 flashbacks, gets an expanded role this season that feels like it's directly addressing the first season's unfavorable Ghost in the Shell comparisons, which stemmed from having a white man play a character who was originally Asian. Beyond addressing problematic politics, Lee's role also gets to the show's philosophical core by raising questions about the impacts of nature and experience, along with the capacity for redemption.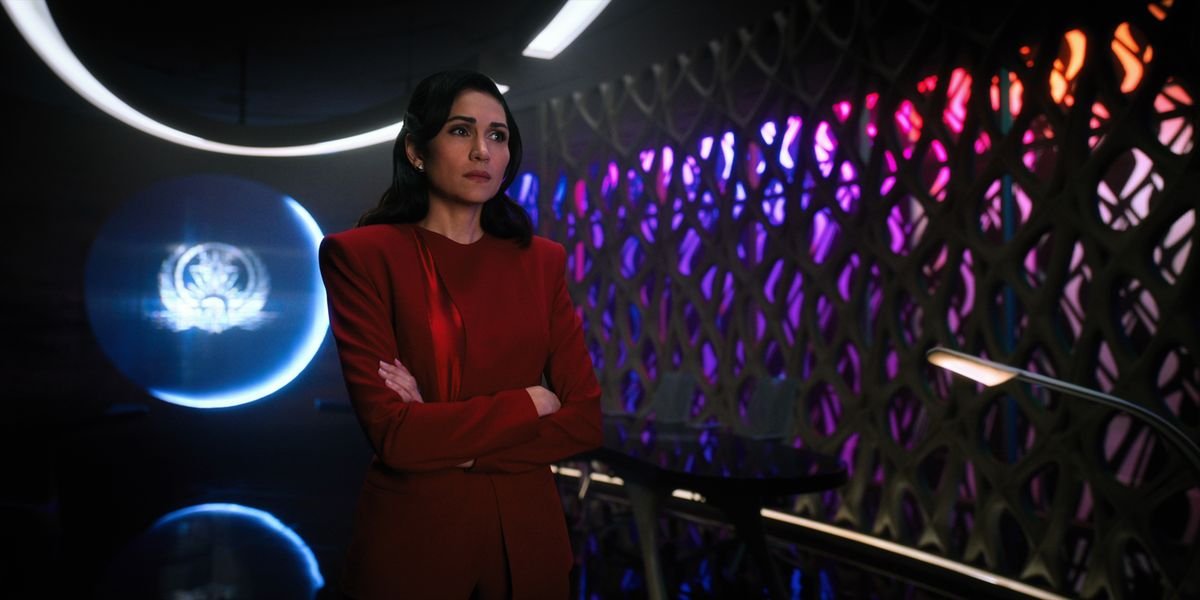 Season 1 was also focused on violence against women, in the form of prostitutes the wealthy could pay to assault or kill. Season 2 finds subtler ways to address the same themes of trauma and power imbalance, like an AI dealing with the violation of having her will overridden, and a young boy who died in an explosion, and suffers from PTSD in his new body.
Season 1's intertwining of sex and violence has been largely removed. The kickoff season notably included a battle against a swarm of naked clones, but season 2 tones down the nudity while featuring just as much thrilling action. The writers understand that every fight must have stakes, and combats are often as mentally and emotionally taxing as they are physically dangerous. Quell must prove her identity in a trial that involves answering questions while disarming people, and Kovacs learns an enemy's motives by battling them in a VR realm made gorgeously unreal. It's an excellent marriage of action and narrative that ensures the show never lags on either front.
While the fundamental questions about the impact of immortality and human greed remain the same in season 2, Altered Carbon's genre has shifted away from the laundry list of tech-noir tropes that defined season 1. By delving into the alien civilization behind the creation of the stacks, the show moves more into the territory of Avatar and Ender's Game, exploring the atrocities humanity is willing to commit in the name of progress or survival, and wars' long-lasting effects on the people who fight them. Those large-scale conflicts are paired with smaller ones built around preserving family and living with regret. The personal touches keep the characters grounded even when they're waxing poetic about the nature of life and their place in the universe.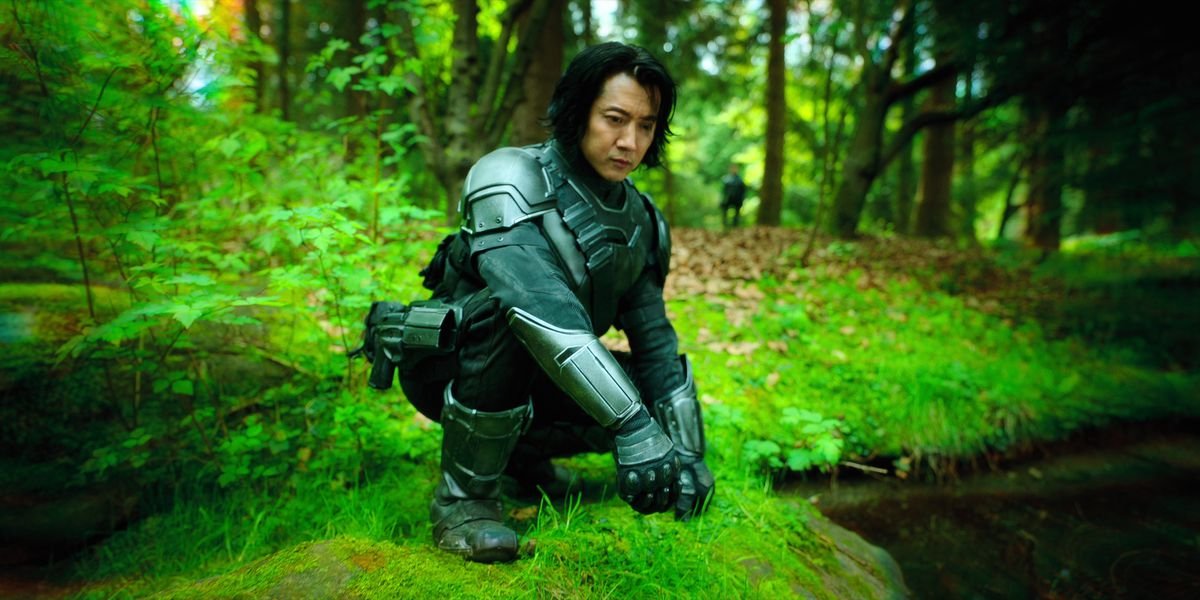 That's a hard balance to strike, given how mythic those places can be. Quell was the leader of the Envoys, a group of legendary fighters trained to have perfect control over their minds and bodies. (Think the Jedi Order, if they were terrorists devoted to restoring mortality to humanity.) While she was believed to have been killed hundreds of years ago, there are still cults devoted to her ideology. That legend could feel overblown, but Goldsberry manages to convey the sense of awesome inspiration in a believable fashion that's normally reserved for dramas about great historical leaders.
Kovacs is the Last Envoy, a title so fearsome that the highly imposing Carrera suggests executing him on the spot as soon as he learns who Kovacs is. When so much fiction is devoted to reluctant heroes, it's refreshing to see Kovacs own his legend as he uses his training to repeatedly beat impossible odds. The fact that Envoys are trained to make friends and allies wherever they go helps the narrative by giving him a strong support network without decreasing his personal legend.
Season 2 of Altered Carbon ends with plenty of room for the story to continue, and reason for Kovacs to don yet another new face, or to be taken over by Lee. Having proven that level of shift can work, Schapker has helped forge a fascinating model for a show where the heart and soul stays consistent, even as its stars change.
Season 2 of Altered Carbon arrives on Netflix on Feb. 27.