Zombies crash into the world of Monster Hunter.
---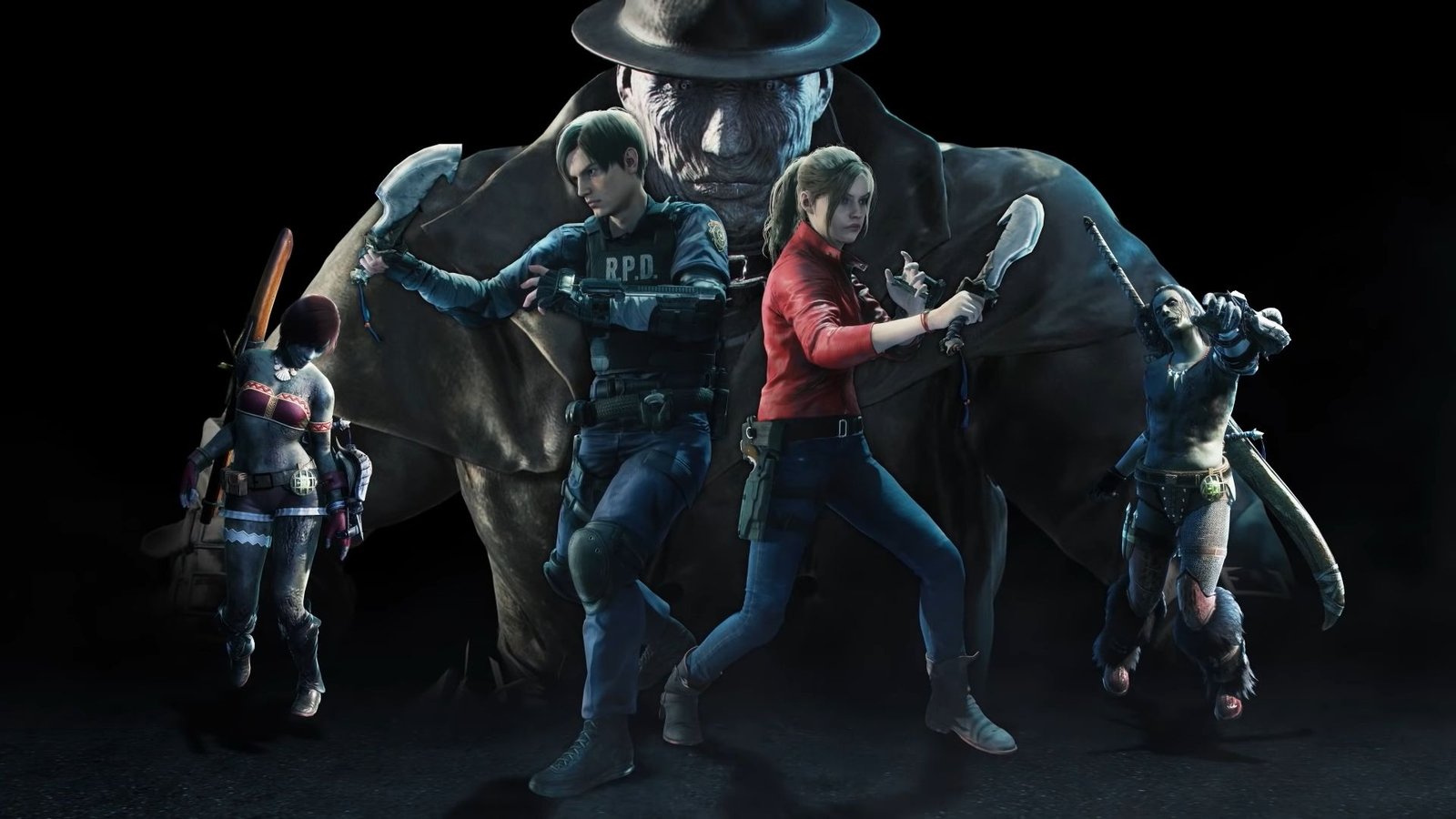 Monster Hunter emerged to become Capcom's biggest franchise in an unexpected and crazy way. No other franchise has had as much longevity and constant successful reinvent like the Resident Evil series. It seemed inevitable that the two would crash into one another, and it's almost here as a new collaboration event is set to begin tomorrow within Monster Hunter World.
As announced by Capcom via press release, hunters can acquire materials upon completing the crossover event quest (you must be MR20 or above) to craft Leon α+ and Claire α+ layered armor sets as well as three Raccoon City themed pendants to spruce up their favorite weapons. There will also be new gestures that include shuffling like a zombie and biting like one that can even cause damage. You can also decorate your room with many iconic pieces from the Resident Evil series, including the item box and typewriter. And if that's not enough, there's even paid DLC that will turn Handler into Mr. X. To participate in the crossover, you will need the Iceborne expansion.
Monster Hunter World: Iceborne is available now for PlayStation 4 and Xbox One.  The Resident Evil 2 crossover will begin November 7th at 4 PM PST. It's also not the only crossover that PS4 players get this month, which you can read more about through there. 
---