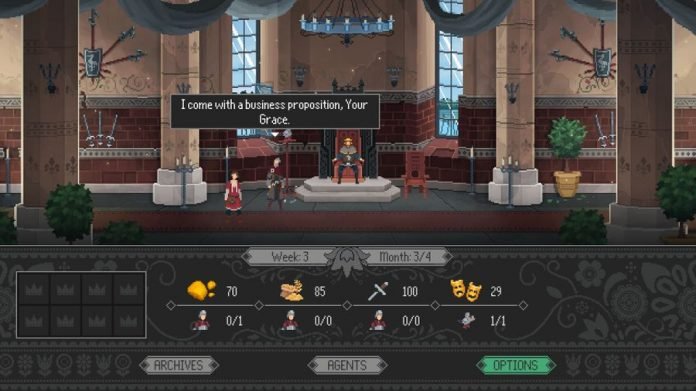 The upcoming kingdom management sim Yes, Your Grace has released its first chapter, now available as a free demo on Steam.
Yes, Your Grace, the medieval fantasy politics simulator from Brave At Night and No More Robots left a positive impression on our writer Chris when he previewed it last month. So if you feel like facing the challenge of being a royal ruler in a harsh Game-of-Thrones-style kingdom, now you can – for free!
Face tough choices, manage your limited resources, and decide which of the many subjects you meet with deserve your support. The fate of the kingdom of Davern rests in your hands.
If you head to the game's Steam Store page and click on the 'Download Demo' button, you will be able to try out Yes, Your Grace's first chapter. The full game is planned for release in early 2020, so this is the perfect opportunity to see if it's worth adding to your wishlish.
Check out the game's reveal trailer below, or head over to the Brave At Night website for more information.