More updates for the latest entry in the action series.
---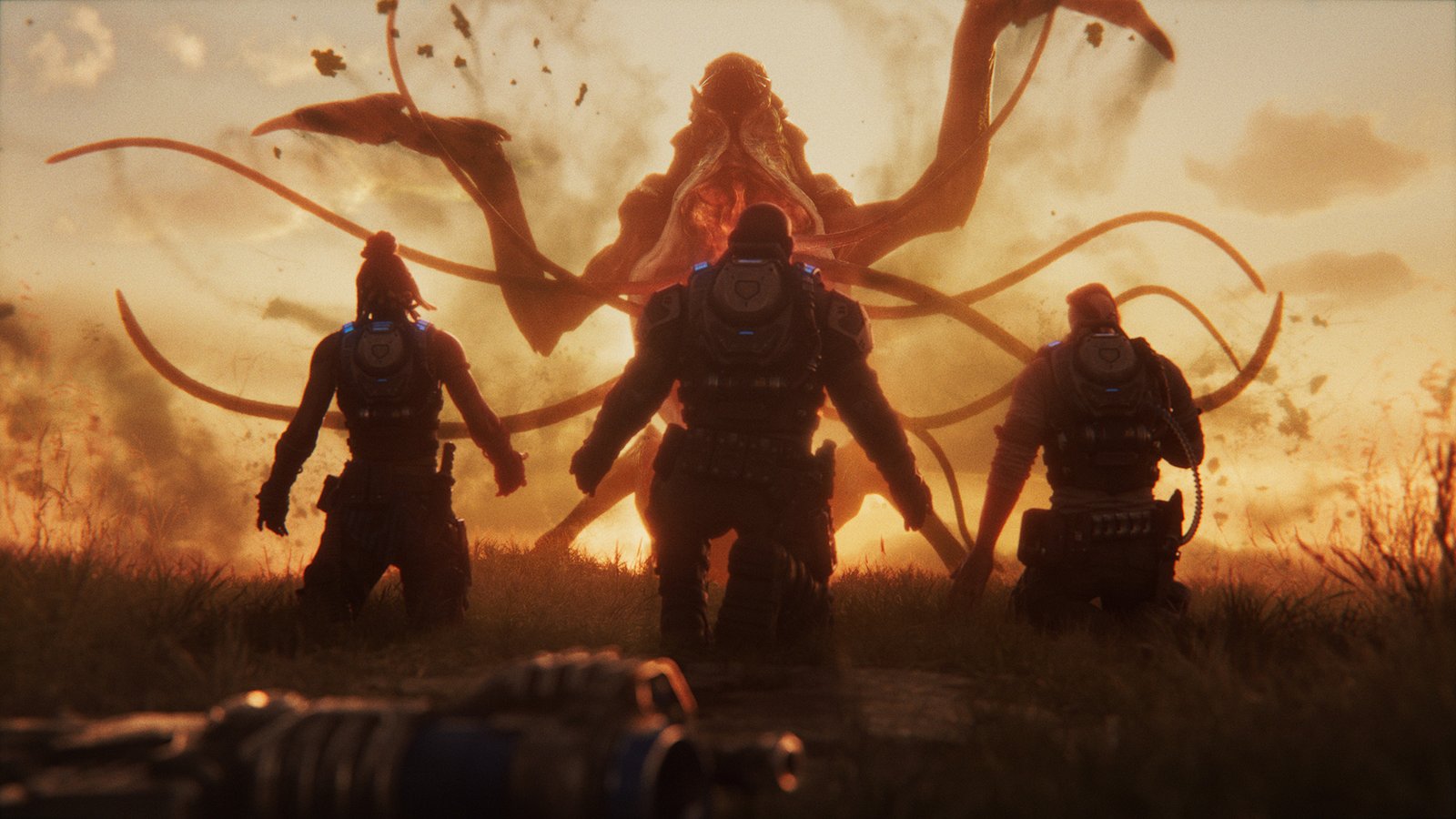 Gears 5 released last year and gave the action franchise a much needed shot in the arm. It was both a critical success as well as apparently a pretty big financial one according the Xbox Head Phil Spencer. Like most big multiplayer games nowadays, it's being positioned as a live service game and another major update for the game is here.
The next update, Update 4, includes multiple fixes to the game's weapon balance. Along with that is a new event celebrating the Lunar New Year. It is a free-for-all of the Golden Gun mode with the Boltok pistol that kills in one shot. You can unlock the golden skin for the gun. The Icebound map also saw several altercations with new weapons and removing some cover. You can see a full list of all changes via the game's official blog here.
Gears 5 is available now for Xbox One and PC with Update 4 scheduled to come today. You can check out our interview with Campaign Design Director Matt Searcy about where the future of the series is headed through here.
---